New Paving Construction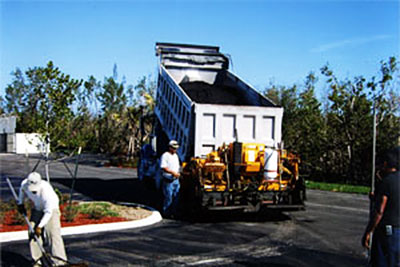 Our company is one of the leading paving contractors in the state. We have more than 25 years of experience working on various asphalt and concrete projects and we continue to be the first choice of potential and repeat clients for their property improvement concerns. We can ensure fast completion of any paving project since we have skilled crews, complete equipment, and ready access to top-quality materials. If you demand expert help on your new paving construction project, we're here to assist you in every way we can.

Asphalt Paving and Concrete can serve all types of clients from New York, particularly those from Queens, Manhattan, Brooklyn, Bronx, and nearby areas. Our large client base includes owners of residential and commercial properties, as well as local communities and public sector. By providing clients with excellent results at affordable rates, we continue to be the top option of most property owners. Call us at 646-656-0806 if you have questions on our new paving construction services.


Well-experienced Paving Contractor
The paving business has a lot of big-name companies with sterling reputation and we're confident that we are among this elite circle. At Asphalt Paving and Concrete, we distinguish ourselves from the competition by using our lengthy experience as a paving contractor. We have the capability to create extraordinary paved structures such as parking lots, patios, jogging lanes, sidewalks, driveways, and similar paved surfaces. We are fully insured and licensed, so you're assured of reliable and expert services.

With our more than two decades of experience in the paving industry, it is easy for us to work on large new paving construction projects. Our well-trained crews are all equipped with the right tools and skill-set. From simple walkways to stunning patios, we guarantee that you won't regret hiring us for the project that you have.


Complete Paving Equipment
When you hire our new paving construction service, we can assure you of a hassle-free project. We are confident about this guarantee because of our complete tools and equipment. Our complete resources allow us to ensure work efficiency in the workplace and faster completion of the tasks. We also have partners who supply us with high quality asphalt and other construction materials. These materials will improve the look and durability paved roadways, driveways, parking areas, and other types of pavements.

Our paving equipment pieces are manned by certified operators so you can bank on them for appropriate and fast paving work flow. Likewise, our company uses premium asphalt sealers. The sealers we use depend on your specific needs, budget, and the actual area to be paved.


Tough and Durable Pavements
Our company can assure each client of tough and durable pavements that they will benefit from for years and even decades. Our crews are trained to follow the paving plan, use the finest materials, and apply energy- and cost-efficient methods. Meanwhile, here are some of the pavements that we can work on:


Parking areas
Driveways
Sidewalks
Decks
Patios
Jogging lanes
Courtyards
Entryways
Pathways

Our new paving construction service is reasonably priced so you can avoid spending beyond your budget. The pavement plans and technical specifications that we prepare are all compliant with local regulations. We encourage you to contact us now at our hotline to get more information about our range of services.
Cities that are served in New York (NY):