Concrete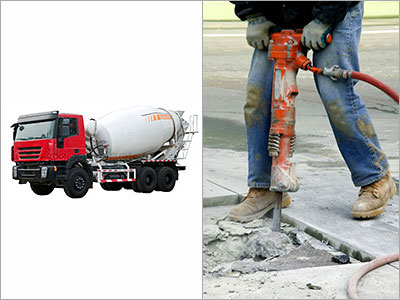 Resurfacing various concreted spaces of your property is a great way to refresh the appearance of features such as pathways, patios, driveways, decks, and more. Today, several techniques and materials can be used to enhance the appeal of the existing concrete surfaces with no need to rip out the complete structure.

Concrete work needs to be handled by experts like us at Asphalt Paving Inc. & Masonry. We have the experience required to provide you with the type of services you need. Our company serves clients in and around Flushing, NY, and customizes solutions to meet their needs. With us, you are always assured of high-quality concrete solutions and excellent customer service.


High-Grade Concreting Services
Concrete is a composite construction material composed primarily of aggregate, cement, sand, crushed stone, and water. It is affordable and virtually maintenance-free. There are several different strengths of concrete referred to by PSI. We use 4000 PSI in all of our concrete pouring, which provides for the highest levels of strength and durability.

Concrete is primarily used is in:


Sidewalks
Walkways
Patios
Foundations
Driveways
The Benefits of Concrete
It's a very strong and durable material that can hold its form in extreme temperatures as well. We install concrete with the necessary expansion joints, which means it can withstand exposure to the elements well.
Concrete is an extremely versatile material. We use our expertise and knowledge to stamp, stain, and texture it as required.
It can be stained and colored to complement the look of the landscape.
Suitable for residential and commercial applications.
Installation is easy as the surface has no seams.
Easy to maintain.
Can be used for retaining wall structures, paving and curbing as well.
A cost-effective option for all types of landscaping projects.
Reliable and Efficient Concrete Installation Services
With so many benefits, its little surprise that concrete has grown to be the preferred material for all types of outdoor applications. If you want high-quality concrete work done, you need the services of a proven company like ours that would be able to manage the job as per your needs. We make sure we provide tailored solutions at competitive concrete cost. We work with our clients and make sure that their requirements and ideas are kept in view while planning and executing the concrete installation job.

Our team works methodically and ensures that every stage of the project is in line with industry standards. When we handle this job, you also have the assurance that the work will be completed on time and to your 100% satisfaction. We aim to delight you with our services and ensure you get a good return on investment. For any more information, feel free to contact Asphalt Paving Inc. & Masonry at this number - 646-656-0806 or through this contact us form.
Cities that are served in New York (NY):