Seal Coating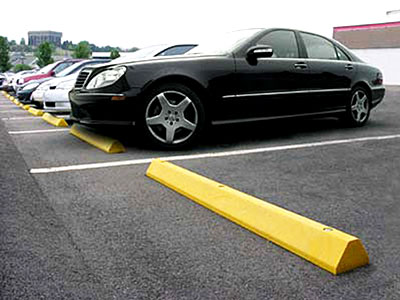 Seal coating is the process performed after the initial paving. It is an essential step because it protects waterproofs, adds strength, and fills any voids in the surface. This work needs to be handled by experts like us at Asphalt Paving Inc. & Masonry. We have the experience required to provide you with the type of services you need. Our company serves clients in and around Flushing, NY, and customizes solutions to meet their needs. With us, you are always assured of high-quality solutions and excellent customer service.

The process is straightforward. A predetermined layer of sealant is applied and allowed to dry for 24 hours. To properly maintain your surface, seal coating should be done yearly. It is not advisable to go longer than two years. This process also gives the surface a "fresh" appearance while helping to protect it from the adverse effects of the environment, such as heat, cold, sun, and water.


Why Is Seal Coating Crucial - A Detailed Look
When you install an asphalt driveway, you want to be sure that the surface will be tough and hardy and that it will provide years of service. It's also essential to make sure that you get your driveway seal coated at regular intervals. There are many reasons why this is an important task.

Asphalt pavements are made from a combination of materials such as fine stone, sand, and aggregates as well as asphalt cement. This cement gives your surfaces an elegant jet black color. But the color also tends to fade due to exposure to the sun's rays and the climatic changes. In addition to cement, the binding material in the surface also fades; this can ultimately weaken the entire surface.

This is where asphalt seal coating comes into the picture. Getting your outdoor spaces sealed by experts like us helps ensure these surfaces stay in good condition and look great too. The seal coating helps restore the appearance of the covers and also preserves the black color.


Concrete Seal Coating
We handle concrete seal coating jobs with the same levels of expertise. The products and techniques used in this process are different than asphalt, and we make sure that both these jobs are completed to industry standards. If you want high-quality seal coating work done, you need the services of a company like ours that would be able to handle the job as per your specific needs.

We at Asphalt Paving Inc. & Masonry make sure we provide tailored solutions at competitive seal coating cost. With us handling this job, you also have the assurance that the work will be completed on time and to your 100% satisfaction.

We aim to delight you with our services and ensure you get a good return on investment. For any more information, feel free to contact Asphalt Paving Inc. & Masonry at this number - 646-656-0806 or through this contact us form.
Cities that are served in New York (NY):